The Power in Authenticity
Consumers today are more inundated with ads, more jaded with marketing, and more skeptical of brands than ever before. Yet the very same consumers have rocketed so many digital brands into overnight success.
While today's customers are choosy, they still gravitate toward brands that look, speak, and act authentically. But creating a genuine brand identity – let alone one that aligns with your business goals – is a daunting task.
Here at DotFix Technology, we know it what takes for digital brands to succeed. With an eye for storytelling and an enthusiasm for strategy, our team helps companies stand out through art direction, engaging content, and bit of soul-searching too.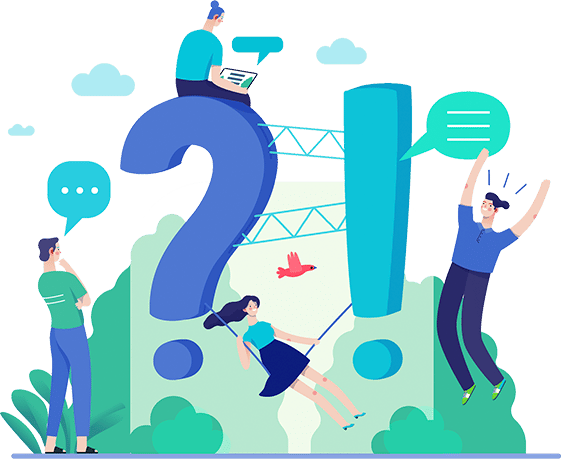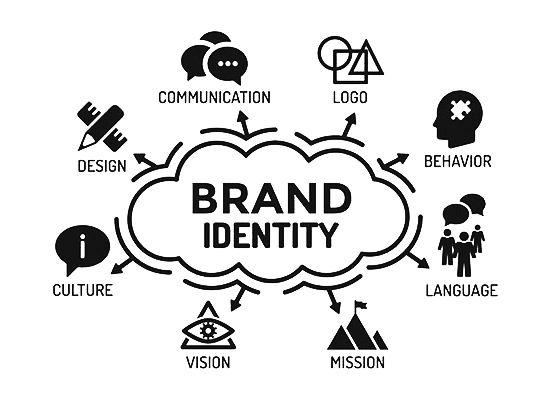 You shouldn't trust your brand with just anyone. Your brand is best in the hands of an agency that is:
Story-focused. Today's consumers want and expect to know what drives your brand. Find a branding agency that gets what makes a good story and has the chops to tell yours.
Always strategic. Your branding partners should be strategic in their approach, basing their decisions not on hunches but on research, data, and best practices.
Ready to market. Ultimately, a new brand has to be marketed. When the people that build your brand deeply understand marketing, you can be confident your branding will resonate in theory and practice.
How We Help Brands Find Themselves
Our approach to brand identity is as creative as it is methodical, where design and content meets research and experience.
Product Discovery + Research
Meeting your brand
For any branding effort, we consider stakeholder interviews to be mission-critical. We ask frank questions to get an understanding of what your business goals are, what your brand is now, and what it wants to become.
We also lay the foundation of critical research on which we build the project. We place particular focus on your major competitors, your audience's behavior, and branding trends within your industry.
Brand Storytelling
Uncovering the narrative
The modern brand has a story – a driving manifesto that explains what they're doing and why their audience should care. Taking what we learned during Discovery, our branding and content teams help identify and develop the narrative behind your business, putting in writing your vision, mission, positioning, values, and core promises.
Verbal Identity
Finding your voice
Our content team is at the ready to help build the on-page identity of your brand. We often help with naming – either a new product or service offering, or the brand itself. We collaborate to develop names that approach your brand from a range of creative directions, paring down the choices until just one remains.
We work with clients to craft taglines – taking on the always-challenging task of condensing a value proposition into a few pithy words. Finally, a consistent and distinct brand voice is a core part of your identity. To arrive at one, our content team refines your brand story into a consistent personality that jumps off the page.
Visual Identity
Focusing on look-and-feel
Design is where the hard work really starts to pay off. We begin with an exploratory – as the name suggests, we explore a range of possibilities with you, getting a feel for how to represent your brand.
Some of our clients have strict brand guidelines, while others are looking for guidance on how to define or reimagine their brand – we're equally comfortable working with both.
The deliverables for the design phase are full-color mockups of each template, which build on the wireframes created during planning. Each mockup is presented to your team for detailed feedback as we go, starting with the homepage. And since a fully responsive design is non-negotiable, we design separately for desktop, mobile, and tablet, optimizing every element and interaction for each device.
Copywriting
Finding the words to inspire and convert
Everyone writes. But not everyone writes for the web.
Our copywriters know how to write concisely and impactfully to capture ever-shrinking attention spans. They know how to make a story unfold and make pages flow. They can think like a first-time site visitor, and make a page attractive to humans and search engine bots alike. And they'll dive deep into product features, service offerings, and more to find a message that resonates.
Implementation
Bringing it to life
As a full-service digital agency, Blue Fountain Media is ready to execute on our branding recommendations and seamlessly transition into an implementation phase. In the same way, our marketing team is standing by and ready to put your new brand in front of consumers.
Let's start a conversation.
If you have any questions, please don't hesitate to send us a message.