Hello, future team-mate! We are super excited that you're taking the steps toward your next big journey with us. We are glad that you're here. Nice to meet you.
We believe our team is our strength and so, we look after our members and offer them nothing less than the best! Work-life balance, insurance plans, and self-improvement sessions are just some of the ways we tend to look after their well-being so that we move towards our common ambitions together.
Who are interested in Graphic Design and enjoy creating innovative banner, poster, logo, card design etc. for website, mobile app & Social Media
Software Sales and Marketing Representative are the people who sell software applications, services, and other digital products.
We are looking for a driven Social Media Specialist to attract and interact with targeted virtual communities and networks users.
The candidate is expected to manage all graphic design tasks and generating creative ideas with the collaboration of the Team.
Responsibilities:
• Thinking creatively to produce new ideas, concepts and developing interactive content that serve the marketer need
• Developing design based on the briefs that suit the marketing purpose
• Build components for digital campaigns including web, email, social, landing pages, and micro-sites
• Create and edit quality content that support the creative brief for each project
• Produce strong conceptual motion graphics (i.e, short intro, event intro) that are engaging and unique
• Incorporate feedback from teammates and key stakeholders on projects to finalize designs
• Create illustrations, logos, poster/flyers, brochure, banners, newsletters, calendar, book cover and other materials for both digital and print version.
• Play an integral part in overall success of team and take responsibility.
• Any other responsibility assigned by the Management and Supervisor.
Employment Status: Remote

Experience Requirements: 1 to 2 year(s)
Skills Required: Adobe After Effects, Adobe Illustrator, Adobe Photoshop
The applicants should have experience in the following area(s): Adobe After Effects, Adobe Illustrator, Adobe Photoshop, Adobe Premiere Pro

Other requirements:
• Proficient in Adobe Creative Suite (Adobe Photoshop, Adobe After Effects, Adobe Illustrator, Adobe Premiere Pro)
• Demonstrated ability to craft high-quality graphics (static and video)
• Must understand how to work within brand standard guidelines
• Excellent communication skills • Self-starter with a growth attitude
• Strong design skills along with strong conceptual skills
• Experience in conceptualizing and producing graphics assets
• Must have excellent visual design skills and attention to detail
• Ability to produce quality work under pressure
• Excellent people skills geared for the service industry
• Self-motivated, willing to roll up sleeves for work responsibilities
The goal is to gradually achieve superior customer engagement and intimacy, website traffic and revenue by strategically exploiting all aspects of the social media marketing roadmap. Social media specialists should have a solid understanding of how each social media channel works and how to optimize content so that it is engaging on those channels. You are responsible for joining relevant conversations on behalf of the brand and "soft selling" the product by providing support to current and prospective customers.
Responsibilities:
Build and execute social media strategy through competitive research, platform determination, benchmarking, messaging and audience identification
Generate, edit, publish and share daily content (original text, images, video or HTML) that builds meaningful connections and encourages community members to take action
Set up and optimize company pages within each platform to increase the visibility of company's social content
Moderate all user-generated content in line with the moderation policy for each community
Create editorial calendars and syndication schedules
Continuously improve by capturing and analyzing the appropriate social data/metrics, insights and best practices, and then acting on the information
Collaborate with other departments (customer relations, sales etc) to manage reputation, identify key players and coordinate actions
Employment Status: Remote

Experience Requirements: 1 to 2 year(s)
Software Sales and Marketing Representative are the people who sell software applications, services, and other digital products to businesses and customer relations tasks to drive the sales of software products and services. They have daily direct interaction with customers and leads, either face-to-face or at a distance via the phone or online platforms. They initiate contact with leads and respond to customer requests for information. They provide information about products and services and their job is to find new clients and convince them to buy our company's software.
Responsibilities
• Creating a beautiful client and market place to sell the company's products.
• Participate in the development, presentation and sales of a value proposition.
• Work across ecosystems and our technology partners to transform customer organizations and build enduring capabilities.
• Develop solution proposals encompassing all aspects of the application.
• Operate within large teams and Direct specific team sales activities.
• Build and maintain lasting relationships with clients and partners by understanding the needs and anticipating them in advance.
• Build and expand business partner revenue and self sufficiency.
• Develop a robust project pipeline and handle account planning, creating, owning and forecasting.
• Complete own role largely independently within defined policies and procedures.
• Gain access and build relationships with key executives and decision makers.
• Work with account and pursuit teams to architect large, complex capture efforts with teaming partners, staff, and practice
• leadership at all stages of the capture life cycle.
• Cold calling, prospecting new businesses, and making outbound calls.
Requirements
• Knowledge in middleware software solution
• Comfortable with Enterprise Resource Planning programs and tools.
• Familiar with SaaS processes and products.
• Solid negotiation and leadership abilities.
• Builds relationships with customers based on knowledge of Quest's technology, products, and services
• Fluent in a variety of programming languages, software, and systems.
• Background includes consulting experience.
• Experience with Cloud, DevOps, Mobile, business Process Management, and Hybrid Integration.
• Able to learn full range of Quest Software products and services and to identify how these products and services align to customer needs.
• Highly motivated and target driven with a proven track record in sales.
• Excellent selling, negotiation and communication skills.
• Prioritizing, time management and organizational skills.
If you are passionate about delivering innovative & delightful ideas, enrich products and experiences for technology, we'll be loved to hear from you.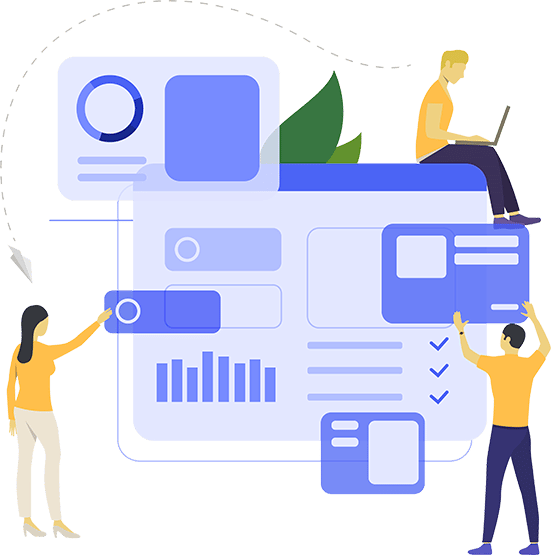 Believe in making Difference
We are committed to making valuable contributions to society. Our efforts are thoroughly ingrained in our core culture, whether through development training sessions or charity events that uplift high-performing talent. Our community outreach program includes hackathons, webinars, and more so students hone their skills and follow the career of their dreams.