Creating brand collateral for business impact
Brand collateral – from packaging and print to business cards and t-shirts – is about getting your brand noticed and strengthening the bond between company and customer. Putting truly memorable collateral in the hands of your customers requires great design – not to mention branding worth showing off in the first place.
As a full-service branding and marketing agency, DotFix Technology knows there's a lot more to creating powerful brand collateral than slapping a logo on a product. Our designers add to your marketing toolkit with creative, eye-catching designs, applied to the right products in the right way.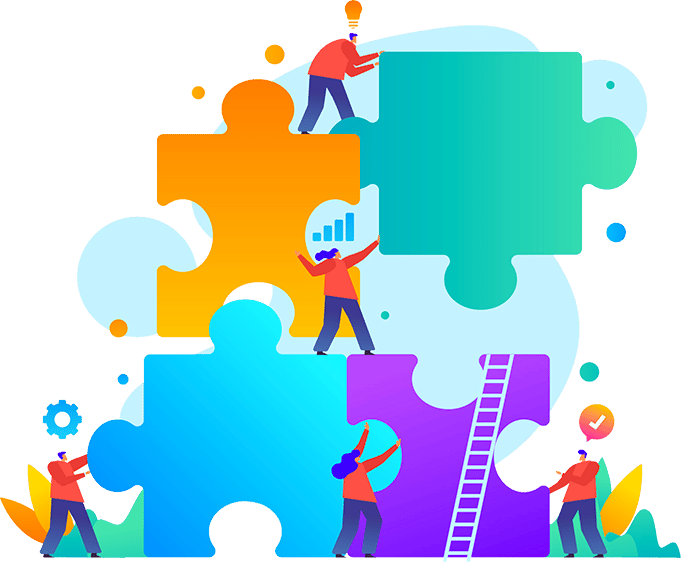 What a brand collateral partner must deliver
While design expertise is important, only a partner that blends the art of design with marketing science can have a real impact on your business. Here's what to look for:
A holistic view. Great designers pay attention to the smallest design details, but also have a big-picture perspective on the role of collateral in building your business.
A tactical mindset. Great partners think strategically, creating designs people can relate to, customers feel empowered by, and which perfectly capture a brand's personality.
A wealth of experience. A strong design partner has worked with brands both big and small across multiple industries – and has the experience to prove it.
To forge this bond with an audience, your brand must take the time to learn and listen. That process opens up big questions about the brand you are, and the brand you want to be one, five, or ten years down the line.
Impactful brand storytelling should make waves, but if it doesn't have a foundation of research justifying it, success is just luck. That's why our logo design process starts with research every time.
Our brand collateral capabilities
DotFix Technology tarted as a design agency over 10 years ago, and we've been honing our design process and capabilities ever since, winning numerous awards along the way.
Product Packaging
Sparking interest in your products
Customers are used to seeing dozens, if not hundreds, of products every day. DotFix Technology designers are experts at designing packages that get noticed on the shelf – and online – visually communicating the quality and care you put into each product, and adding the unique creative touches that separate your brand from a sea of hungry competitors.
Business Cards
Making first impressions count
Great business cards help your company stand out when it matters most. To ensure every face-to-face interaction has an impact, our designers apply your logo and branding to striking original designs in your preferred format and finish.
Signage + Booths
Keeping your brand on customers' minds
Whether it's your office, storefront, or a trade show booth, your physical locations should catch the eye with high-impact branding. From storefront and trade show signage to banners of all sizes and formats, our designers leverage DotFix Technology's marketing expertise to create sleek, modern indoor and outdoor designs that capture customer attention and bring in new business.
Promotional Items
Giving your swag an upgrade
Let's face it: people like swag. When a coffee mug, tote bag, USB stick, or t-shirt gets in the right hands, it's a unique marketing opportunity. DotFix Technology designers are skilled at applying high-quality custom designs to products your customers use every day.
Marketing Collateral
Making branding work for your business
Working collaboratively with our copywriting team, DotFix Technology designers put our marketing expertise on display, creating attention-grabbing designs for brochures, fact sheets, sales materials, packaging, and other print collateral to engage customers and connect online and offline experiences.
Print + Display Ad Templates
Duplicating the formula for ad success
Advertising offers big opportunities but can be challenging for brands without an in-house designer. Whether print, social, or display is part of your paid media objectives, our designers are experienced at creating templates for ads in every size, file type, and format imaginable.
Let's start a conversation.
If you have any questions, please don't hesitate to send us a message.